LIMITED EDITION FINE ART PHOTOGRAPHY AND ART
Back in 1998, we had the idea to open a new type of art gallery, based on three principles. The first is an obsession with quality, both in the capture and the printing of our photos. We offer some of the highest-resolution photos ever captured, some over 3000 megapixels. In fact, some of our photos are composited from over 1,000 source images to make one final super high resolution image. Like we said, we're fanatics. And we're equally fanatical about printing. Each photo is individually custom printed and hand framed using the best technology and materials available today, including a proprietary paper developed by our printer which contains Iridium particles for a wide tonal range and incredible luminosity.
Second, we wanted to give our collectors more choice and control than they have ever had before when it comes to the final display of their artwork. The way we see it, art should be a collaboration between the artist and the viewer. The photographer's vision is the first part (the intent, motivation, subject, composition, lighting etc), and as for the final part, we believe you should be in control, both emotionally and physically. At the emotional level, art historians refer to something called "the beholder's share" where the art is imbued with meaning by the viewer. But beyond this emotional connection of "the beholder's share," we wanted to give you the ability to control the physical format and presentation of the art as well. It's your house after all - your décor and your personal style. We don't live there, so why should we dictate the final presentation of the photo? That's why we give you an unprecedented level of control: you get to choose either the color or black & white version, the horizontal or vertical version, a photographic print or acrylic facemount or matte photo, the choice of framed or unframed, with a linen liner or not, the color of the frame and the liner, the size, and in fact we'll even custom crop and print a custom size for you to exactly fit your space.
Third, we wanted to make museum quality, limited edition art accessible to anyone. We built Pacific Coast Gallery to serve a broad middle area in the art and photography market that we felt wasn't being well served - between the expensive high-end art galleries on one end, and low-quality mass produced prints on the other end. That's why we offer collectible, museum quality, original custom printed photos from leading artists at prices accessible to anyone, starting at $89.
The gallery was founded by Monica and Matthew Welch. Monica's photographic experience dates back to Milan in the 80's and 90's, where she worked with fashion photographers like Terry Xughes as a photo editor for his commercial and editorial clients, including Harper's Bazaar and Cosmopolitan, and Matthew is a photographer.

"...Pictures feel almost audible, full of freedom."
"...Photos with an intimacy and a fondness that's impossible to feign."

"...Cuts through the artifice to the real humanity."

"The pictures are exceptional."


SOME OF THE WORLD'S LEADING PHOTOGRAPHERS

We offer limited edition photos from artists and photographers including Antonio Guccione (Prada, Gucci, Vogue, Vanity Fair), Marc Urbano (Porsche, BMW, Mercedes-Benz, Road & Track), SPOT (famed Black Flag / Minutemen / Descendents music producer and author of Sounds of Two Eyes Opening) and Matthew Welch (Kodak, author of Just Another Day), and many more photographers, painters and mixed media artists.

WE'D LOVE TO HEAR FROM YOU
You can use the form on this page, or if you'd prefer, you can just email us directly at art@pacificcoast.gallery
You can use this form for any requests - commercial inquiries, interior designer custom photo requests, MEGA or custom size requests, or just anyone looking for a rendering, so you can see what the photos will look like in your home before purchasing.
If you'd like a free rendering, it is fastest if you can email us a snapshot of your walls at art@pacificcoast.gallery and provide a size reference (e.g. the width of a couch, bed, or other furniture in the photo). And if you are local in the South Bay and would like a free in-home art consultation, we'd be happy to come to your house to take photos and measurements for you, and we will then do the rendering and come back to you with a few different image and size options.
Thank you! We will respond to you shortly.
This field is required
This field is required
This field is required
This field is required
MUSEUM QUALITY COMES STANDARD

SOME OF THE HIGHEST RESOLUTION PHOTOS EVER CREATED
We are one of the leading galleries in the US specializing in super high-resolution large format photos, some with resolutions over three gigapixels (3000 megapixels), roughly 100x the resolution of a normal photo. They can be printed at wall-filling sizes and remain tack sharp with incredible detail. Click here to read more about how we create our MEGAs.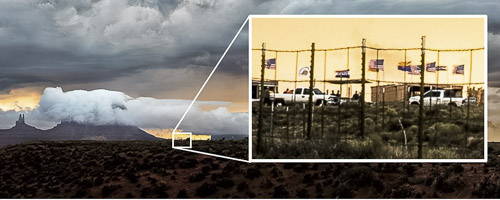 We don't live in your house, so why should we dictate the final presentation of the photo? That's why we give you an unprecedented level of control: you get to choose either the color or black & white version, a photographic print or a matte photo or an acrylic facemount, the choice of framed or unframed, the size, matting, acrylic, and in fact we'll even custom crop and print a custom size for you to exactly fit your space.
Our photos are custom printed by a master printer with over 30 years of printing experience, on either our incredibly luminous paper for our acrylic facemounts, or a museum quality thick 310gsm paper for our traditional photographic prints. This gives them the look and feel of a traditional fiber based print, with creamy whites and deep, velvety blacks.
All of our framed prints are custom handcrafted. We offer premium Roma frames which are handfinished in Italy and are among the highest quality frames available in the world today. We also offer TruLife acrylic, the most advanced acrylic available - it virtually eliminates reflections, is scratch-resistant and repels dust.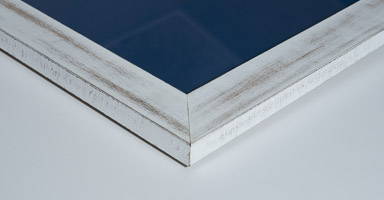 MUSEUM QUALITY (EVEN ON THE BACK)
For our facemounts, we go to the extreme step of using a thick hardwood frame as the back floatmount frame, as these frames resist bending or bowing with changes in temperature and humidity. If we put this much care into the back of the photo that no one will ever see, you can rest assured we put even more love into the image itself.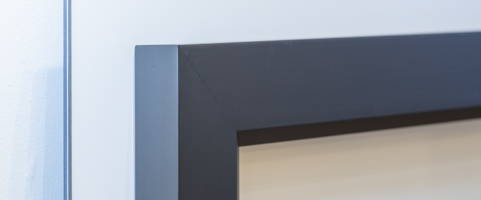 Our traditional photographic prints are printed on a museum quality archival baryta paper, which is rated to 200 years of longevity. Our acrylic facemounts are rated to be archival for 120 years and also feature high grade 95% UV blocking acrylic to prevent fading or color shifting from light exposure, and our matte prints are UV coated and are archival for over 100 years (all longevity estimates assume standard indoor lighting conditions).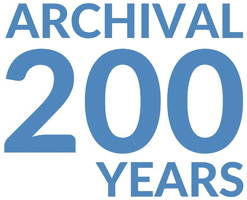 WHAT OUR CUSTOMERS HAVE TO SAY

"I dropped by Pacific Coast Gallery, a really special place, one day as I was passing by and was awe struck by the imagery of Daydream. The colors are so vibrant that when I first observed the artwork I assumed it was backlit. The color literally pops off the image. I went back multiple times to the Gallery and each visit I would end up standing in front of this piece to admire its color, shadows, light and forms. Ultimately I acquired Daydream for our home, and am still captivated by the brilliant color and artistic eye of the photographer."  
Steve R.
Hermosa Beach, CA
"No one else could print a photo as big as I needed.
I have a huge wall, and I needed a huge image to fill it. So glad I found the MEGAs - my photo is a 3 by 9 foot triptych, and every inch of it is tack sharp.
People can't believe it when they see it - they get up close to inspect all of the barnacles on the pier. It is just insane."
Michael C.
Redondo Beach, CA
"The photography here is truly amazing. The giant prints remind me of Peter Lik's work, but better. I especially liked the Flows! Fresh and engaging like nothing I've seen before. Great space, location and atmosphere make this a great find."
Mark G.
Chicago, IL
"We take great pride in designing our clients' homes with original, thoughtful and interesting pieces. Every project is a new canvas, and we start all over with the same intention. Matt's photography captures the beauty of nature, travel and the lifestyle of the globe with an artistic and reverential eye. His photography based on his community and travels are intelligent, creative and original.
Pacific Coast Gallery is easy to work with and there are myriad ways the photographs can be produced for your installation. They are so easy to work with and I enjoy sending clients in to see what captures their eye. This is a wonderful gallery and I highly recommend working with them on your next project."
Julie Gelsey, Interior Inspirations
Manhattan Beach, CA
"When we were in the early construction phase of building the Emory Proton Therapy Center, Provident Resources Group & Stantec Architecture reached out to Pacific Coast Gallery - we knew their series of ultra high resolution MEGAs could be printed at the wall-filling sizes we needed – some as long as 20 feet wide.
Working with Matt and Monica and Pacific Coast Gallery was a pleasure from start to finish. Matt even personally visited the construction site to get a feel for the space, and then we were presented with dozens of curated images to select from...
But beyond their high level of service and professionalism, what really matters is the finished result, and the installed photos are even more striking than we could have imagined. In fact, I was so blown away with the finished work that I even acquired a few of Matt's photos for my own home!"
Ashley Preisinger, Former President, Emory Proton Therapy Center
Atlanta, GA
"I have clients from Los Angeles to New York and Pacific Coast Gallery has a range of amazing, high quality images to suit my clients' wide range of tastes. I love everything from their cool 1970s beach photos to their super bright and sharp modern landscape photos to their FLOWs with a global (Peru, Morocco, China) flair. Their quality and attention to detail is beyond compare; my clients are always impressed by the sharpness of the prints and the high quality of the handcrafted framing."
Lauren Gregory, Dacha
West Hollywood, CA
"I've now purchased 4 prints from Pacific Coast Gallery creating a beautiful environment for both my living room and bedroom. The quality of the photographs are amazing and I particularly love the acrylic framing. Matt and Monica are so talented and lovely to work with which has made me a repeat customer!"
Juli B.
Redondo Beach, CA
"Everyone at Pacific Coast Gallery was so helpful. We really liked a photograph they had, but weren't sure how it would fit in our space. I sent them a few pictures of the place we wanted to put it and they created several renderings of what it would look like it our home. It made the process so easy and we were confident we chose the right photo, orientation, and size. Additionally, the frame is really high-quality. They even helped me load it into my car when I came to pick it up. Top-notch service!"
Jill M.
Manhattan Beach, CA
"I received a wonderful piece of wall-art from my parents from Pacific Coast Gallery - a beach shot, placed over three skateboards. The piece is fantastically crafted and a wonderful conversation piece. We'll be certain to get more art from Pacific Coast Gallery - I understand the staff was wonderful to deal with. As a Manhattan Beach resident, it's great to have such a great local shop."
Jeffrey M.
Manhattann Beach, CA
"Purchased an absolutely beautiful photo of Hermosa Beach (striking color and lighting!) - we've had it on our wall for five years and get lots of great comments on it. Shipped across the country without an issue."
Bobby H.
Richmond, VA
"We purchased a very large size waterfall scene from Matt and Monica. Speaking directly with the owners made the process smooth and allowed us to get the crop we wanted. Monica even came to our home to supervise the install - which took 2 hours! I highly recommend Pacific Coast as they delivered exactly what they promised and the quality is excellent."
Drew B.
Newport Beach, CA
"I purchased a beautiful piece of art from this gallery (that I had admired in there window for months) and had a wonderful experience. The team there is VERY responsive and I had so many questions before I bought and ended up doing a custom size which they handled so well! Additionally, they have prompting answers all questions even well after my purchase."
Toni B.
Manhattann Beach, CA
"I've been lucky enough to know the owners of Pacific Coast Gallery for 15 years. Matt and Monica are amazing people who are always willing to assist young budding artists, as well as those artists from the past who's work is still relevant and should be seen by all. Not to mention, Matt is an incredible photographer who travels around the world, so that everyone can have the most beautiful vantage points in their own personal space! I highly recommend a visit to the studio. If you're lucky enough to be there on a day with the owners, you will be able to experience first hand the warmth of these incredible people!"
Rebecca T.
Calabasas, CA
"I bought a large photograph of the Manhattan Beach Pier which is so incredible that I designed my entire room around it! Pacific Coast Gallery was amazing and accommodating when I asked to have the framed photo shipped to the East Coast. Great team."
Stuart K.
Manhattan Beach, CA
"Great gallery in Manhattan Beach, quality photographic images with unpretentious service. I ordered two prints during an opening event for an exhibit and my prints were ready soon after and were great quality and communication from the gallery was excellent. Very happy with my experience."
Mike C.
Los Angeles, CA
"Matt has a great eye for content and colors. We bought 2 large prints and people comment on how beautiful they are. Also, if you have any questions or issues Matt is more than willing to help."
Gary J.
Scottsdale, AZ
"I bought a photograph from here as a wedding gift for my husband. It was completed timely and with a lovely frame to go with it. It looks beautiful in our living room. Matt was very helpful in walking me through the gallery and showing me different photographs that he thought might suit what I was looking for."
Danielle Z.
Manhattan Beach, CA
"The quality and resolution of these photos is extraordinary! I bought several of them for my adult children, and all of them hang in prominent spaces in their homes, and get tons of compliments! They are such a great gift!"
Marilyn G.
Manhattan Beach, CA
"This gallery is a real gem - beautiful artwork, great customer service, and unique finds. We really enjoyed working with Monica and Matt throughout the process, and appreciated their suggestions on size/images for our space, renderings to visualize the art in our home, and support with install. Wonderful experience!"
Elea M.
Manhattan Beach, CA
"I purchased the Manhattan Mirror for our living room and I absolutely love the beauty captured in this image.I shopped around several galleries before making the purchase at Pacific Coast Gallery. The quality of the image and framing is excellent! Matt was very helpful and offered to deliver & hang the picture. If you are thinking of making an investment in fine art photography, I highly recommend Pacific Coast Gallery as you will not be disappointed."
Maria G.
Torrance, CA
"We absolutely love our art piece from Pacific Coast Gallery. It is the centerpiece of our home. And, the service we experienced throughout was truly "white glove". From purchase to installation, we have been thrilled. Highly recommend."
Sean T.
Manhattan Beach, CA
"We enjoy the artistry of Matts work and have treasured our most recent selection. Visiting their shop is like a restorative visit to the most beautiful places on our planet! With Monica's help, we were able to convey our selection in a dimension and dynamic that suited our space."
Emily B.
St Louis, MO
"Purchased a beautiful framed Manhattan Beach pier picture from Monica. The gallery is beautiful, service is excellent and I would highly recommend Pacific Coast Gallery. I plan to get more art from Monica in the future."
Mark N.
Manhattan Beach, CA
"Monica and Matt's shop is so eclectic, organized, and filled with artwork that brings joy. I decided to get my boyfriend a shark graffiti piece by Josh Barnes…such a great investment piece and really brings back memories of Hawaii (and California, of course). The variety of amazing and talented artists here really beats other shops. Not to mention the kind owners/managers. They shipped my piece to Colorado and sent the sweetest note and postcard. It was wrapped beautifully. Love this place…"
Tess L.
Denver, CO
"My experience with Pacific Coast Gallery has been awesome. Matt and Monica are amazing and pleasure to work with.

We have purchased multiple prints for our new home in MB and we love it.....

highly recommend working with this gallery/studio with your next project."
Jack G.
La Canada, CA
"Absolutely stunning picture that we purchased from Pacific Coast Gallery!. We originally wanted the one in the window on display and Monica went out of her way to make us feel comfortable in purchasing one that had a similar frame. Of course we didn't know much about paper quality and glass and she gave us all the expert advice on our purchase we are soooo happy with. Kept us informed of when our artwork was completed and seamless pickup! Thank you."
Wendy S.
Manhattan Beach, CA
"We had a wonderful experience at this gallery. The art is tasteful and unique. The owners are awesome and they made sure we got artwork that we would continue to enjoy everyday by patiently rendering what the art would look like on our walls with the different options of frames and sizes before we purchased."
Caren K.
Pasadena, CA
"By far the best art you will find in the South Bay! Matt only creates exceptional pieces! Materials are top notch and always highest quality! Will for sure be coming back in the future!"
John L.
Manhattan Beach, CA
"Unexpectedly bought a piece of art here. Quality is amazing and displays in our home beautifully. Couldn't be happier."
Sheryl T.
Los Angeles, CA
"Terrific variety of interesting photographs and artwork . Excellent service. I needed a few pieces custom ordered. Everything was done on time. The owners are very interesting to chat with. I'm a repeat customer."
Tatyana G.
Los Angeles, CA
"We felt very secure and confident dealing with the gallery. They were super at rendering our selected images onto our walls so the final result was as expected and perfect! The delivery was perfectly executed and we would not hesitate in using the gallery on line again. We want to thank Monica and Matts for their absolute support and responsiveness during our journey."
Stuart A.
Stockholm, Sweden
"We recently purchased a photo with a custom frame from the Pacific Coast Gallery. This was a gift for our daughter's partner who lives in Manhattan Beach. We had visited the Gallery with them and were very impressed with the beautiful and diverse art by many different artists.
We made our purchase online. The Gallery's website was easy to use. We were able to select the art, the size, the finish and the frame and matting easily. We communicated with the owners via email to double check our selections. They responded quickly to our questions. They ensured that the our present was finished in time for his birthday. Everything went smoothly and he loves his present - a wonderful color photo of the beach at the end of their street. We would definitely recommend Pacific Coast Gallery."
Deborah D.
Los Angeles, CA
"We got a beautiful night photo of Hermosa Beach Pier. It really brightens up our house. Everybody remarks on how beautiful it is! Thanks Monica & Matt!"
Chuck B.
Philadelphia, PA
"Beautiful gallery with great personal service. They went above and beyond to meet my needs even hand delivering a piece to my home after hours. I give this Gallery among my highest recommendations. If you haven't been to the gallery it is worth going as they have beautiful inventory with amazing frames and images."
Jeff B.
Los Angeles, CA
"Whenever I go in I think of Peter Lik's gallery, but with a beach town vibe. The photos are incredibly amazing, and the quality is great."
Grace M.
Hermosa Beach, CA
"The photos here are like Peter Lik photos, but better. They're more interesting than Lik and have better composition, and are priced at about half of what Lik charges. The photographer Matthew Welch just has an incredible eye. And the prints themselves look incredible - they look like they are backlit even though they aren't backlit. Do yourself a favor and check this place out."
Mark M.
New York, NY
"Stopped by this new photography gallery while on vacation and was blown away. Huge prints in super high resolution that look like they are backlit. Amazing landscapes. Never seen anything like it."
Brian W.
Boston, MA
"Beautiful photographic artwork by gallery owner: serial imagery on grid fascinating. Rotating shows of other contemporary artwork at very reasonable prices. Quality."
Alison M.
Los Angeles, CA
"My absolute favorite gallery....The photos are such good quality and they're super pretty....Great gift ideas. The owners are the nicest people you will meet and are super friendly and generous."
Dylan W.
Hermosa Beach, CA
"I love my new acrylic print! It looks great on my wall. Matt was awesome and helpful during the buying process. His art is fantastic and highly recommended."
Jason R.
Los Angeles, CA
"Strolled-by after a stuff session at MBP and swooped-in for a closer inspection, glad we did 'cus like woah, upon entry you'll be instantly mesmerized being surrounded by such magnificent sceneries.

Monica the curator is sweet/welcoming and knowledgeable of the area as a local, and her husband Matthew's photography is breathtaking, there's a certain grandeur to each piece that breathes a hufflepuff of tranquility/curiosity upon gaze. Superb!"
Aimys A.
Los Angeles, CA
"Long overdue review. :-)
We found two very special to us pieces and couldn't be happier.
The art, the artist and proprietor are super.
They patiently helped us figure out the right size and framing by doing numerous renders of the artworks against our walls.
We truly love seeing the artwork in our home every day."
Garrek K.
Burbank, CA
"I love this place. The photos are amazing. The gallery is beautiful. I bought a last minute Xmas gift here recently. They were helpful with all my questions: I know nothing about photography. Since it was large and last minute I asked them about wrapping suggestions. They wrapped it for me beautifully and added a ribbon and bow. Was ready for me to pick up. Even helped me get it in the car for me. Please go support this amazing local business. They are awesome."
Joseph F.
Glendale, CA
"This was truly a photographer's wonderland. A very small but impressive gallery! Many amazing high definition photographs, several that have been created by stitching several together to result in panorama images. All items are available for sale in several formats...will provide a grandeur in any home. An amazing gallery and well worth a visit."
Wayne S.
Buena Park, CA
"This gallery is incredible and the family that owns/runs it are so talented, professional and most importantly SO nice and personable. They took some photos of my dog that are the best we've ever seen. If you're looking for a standout art piece in the form of gorgeous photography, you can't go wrong here."
Nevin M.
Hermosa Beach, CA
"This gallery will take your breath away. The photography is amazing and so life like. Monica and Matt really know how to talk to their audience through pictures. The art work is very soothing. Monica will always greet you with a smile! If you're waling past make sure you stop in, you won't be disappointed!!"
Heather M.
Redondo Beach, CA
"Truly beautiful work and wonderful people! A must visit (and buy!) if you enjoy photography."
Kingman G.
San Francisco, CA
"My experience with Pacific Coast Gallery has been nothing short of exceptional.
The works that I chose were delivered in a timely manner and the framing was just as I ordered.
Perfect."
Elan S.
Waltham, MA
"The photography is breathtaking and would make a dramatic, modern statement to any room. The clarity of the photos is outstanding and captures each scene with exquisite detail. "
Katie A.
Alexandria, VA
"Pacific Coast Gallery is the best gallery in the South Bay. The quality of Matt's work is stunning. The versatility of his photos can fill any space in your home or office. I purchased one of his spectacular coastal photos for my living room and could not be happier with the outcome. He delivered the photo himself and even helped me find the perfect place to hang it. Not to mention the family owned business throws the best art shows and parties featuring other incredible artists. Can't wait for the next one!"
Annie T.
Hermosa Beach, CA
"The impact of this art is transporting. The subjects and the locations capture you. The superbly composed images and high resolution allow you to immerse yourself in the scene. My favorites are the coastal scenes and the exotic locales. The artist was very patient explaining his ideas behind the photography and his technique. He was helpful in explaining which settings would be appropriate for a particular work. I encourage you to stop by the gallery, see this art, and imagine it in your home or office."
D B.
Fairfax, VA
"I can't believe this work is not already in a museum like the MoMa. The images are breathtaking and the detail and quality is superb. Glad I snagged a couple of prints before Matt gets too famous."
Darrell C.
Santa Clara, CA
"This gallery is a superb source for contemporary, interesting, high resolution hard-to-find b/w photos. While the color photos are also very beautiful and equally professional work, I particularly like the b/w for my own work space. Additionally, the creativity with the multiple groupings are particularly effective on large office walls and hallways. This gallery is great for a lunchtime walk-in or website visit."
Ellen B.
Fairfax, VA
"Wow. Like Ansel Adams in color. Like Peter Lik but better. Just wow. I wandered by this new gallery this weekend and was completely blown away. I own four Peter Lik photos and I have to say the work by Matthew Welch in Pacific Coast Gallery is better than Peter Lik. ...The detail is staggering....This shot on display is tack sharp at 15 feet wide, and beyond the sharpness, the image itself is just beautiful. Truly amazing."
John S.
Beverly Hills, CA
STAY IN TOUCH ON SOCIAL MEDIA