LIMITED EDITION FINE ART PHOTOGRAPHY AND ART
---
Back in 1998, we had the idea to open a new type of art gallery, based on three principles. The first is an obsession with quality, both in the capture and the printing of our photos. We offer some of the highest-resolution photos ever captured, some over 3000 megapixels. In fact, some of our photos are composited from over 1,000 source images to make one final super high resolution image. Like we said, we're fanatics. And we're equally fanatical about printing. Each photo is individually custom printed and hand framed using the best technology and materials available today, including a proprietary paper developed by our printer which contains Iridium particles for a wide tonal range and incredible luminosity.
Second, we wanted to give our collectors more choice and control than they have ever had before when it comes to the final display of their artwork. The way we see it, art should be a collaboration between the artist and the viewer. The photographer's vision is the first part (the intent, motivation, subject, composition, lighting etc), and as for the final part, we believe you should be in control, both emotionally and physically. At the emotional level, art historians refer to something called "the beholder's share" where the art is imbued with meaning by the viewer. But beyond this emotional connection of "the beholder's share," we wanted to give you the ability to control the physical format and presentation of the art as well. It's your house after all - your décor and your personal style. We don't live there, so why should we dictate the final presentation of the photo? That's why we give you an unprecedented level of control: you get to choose either the color or black & white version, the standard or muted version, the horizontal or vertical version, a photographic print or acrylic facemount or matte aluminum photo, the choice of framed or unframed, with a linen liner or not, the color of the frame and the liner, the size, and in fact we'll even custom crop and print a custom size for you to exactly fit your space.
Third, we wanted to make museum quality, limited edition art accessible to anyone. We built Pacific Coast Gallery to serve a broad middle area in the art and photography market that we felt wasn't being well served - between the expensive high-end art galleries on one end, and low-quality mass produced prints on the other end. That's why we offer collectible, museum quality, original artwork and custom printed photos from leading artists at prices accessible to anyone, starting at $89.
The gallery was founded by Monica and Matthew Welch. Monica's photographic experience dates back to Milan in the 80's and 90's, where she worked with fashion photographers like Terry Xughes as a photo editor for his commercial and editorial clients, including Harper's Bazaar and Cosmopolitan, and Matthew is a photographer.
---

"...Pictures feel almost audible, full of freedom."
"...Photos with an intimacy and a fondness that's impossible to feign."

"...Cuts through the artifice to the real humanity."

"The pictures are exceptional."


---
SOME OF THE WORLD'S LEADING PHOTOGRAPHERS

We offer limited edition photos from artists and photographers including Antonio Guccione (Prada, Gucci, Vogue, Vanity Fair), Marc Urbano (Porsche, BMW, Mercedes-Benz, Road & Track), SPOT (famed Black Flag / Minutemen / Descendents music producer and author of Sounds of Two Eyes Opening) and Matthew Welch (Kodak, author of Just Another Day), and many more photographers, painters and mixed media artists.

---
---
---
---
LOCATION
1217 Highland Avenue
Manhattan Beach CA 90266
USA
HOURS
Monday - Saturday: 11.30am - 6pm
Sunday: 11am - 3pm
PHONE
+1 310-853-3564
EMAIL
WE'D LOVE TO HEAR FROM YOU
You can use the form on this page, or if you'd prefer, you can just email us directly at art@pacificcoast.gallery
You can use this form for any requests - commercial inquiries, interior designer custom photo requests, MEGA or custom size requests, or just anyone looking for a rendering, so you can see what the photos will look like in your home before purchasing.
If you'd like a free rendering, it is fastest if you can email us a snapshot of your walls at art@pacificcoast.gallery and provide a size reference (e.g. the width of a couch, bed, or other furniture in the photo). And if you are local in the South Bay and would like a free in-home art consultation, we'd be happy to come to your house to take photos and measurements for you, and we will then do the rendering and come back to you with a few different image and size options.
Thank you! We will respond to you shortly.
This field is required
This field is required
This field is required
This field is required
---
---
---
---
---
MUSEUM QUALITY COMES STANDARD

SOME OF THE HIGHEST RESOLUTION PHOTOS EVER CREATED
We are one of the leading galleries in the US specializing in super high-resolution large format photos, some with resolutions over three gigapixels (3000 megapixels), roughly 100x the resolution of a normal photo. They can be printed at wall-filling sizes and remain tack sharp with incredible detail. Click here to read more about how we create our MEGAs.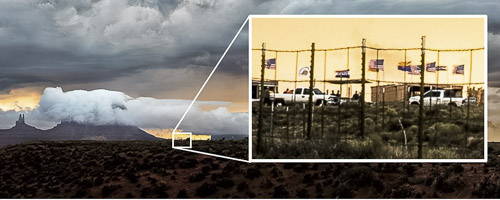 We don't live in your house, so why should we dictate the final presentation of the photo? That's why we give you an unprecedented level of control: you get to choose either the color or black & white version, the standard or muted version, a photographic print or a matte aluminum photo or an acrylic facemount, the choice of framed or unframed, the size, matting, acrylic, and in fact we'll even custom crop and print a custom size for you to exactly fit your space.
Every one of our photos is custom printed by a master printer with over 30 years of printing experience, on either the incredibly luminous paper with Iridium for our acrylic facemounts, or a museum quality thick 310gsm paper for our traditional photographic prints. This gives them the look and feel of a traditional fiber based print, with creamy whites and deep, velvety blacks.
All of our framed prints are custom handcrafted. We offer premium Roma frames which are handfinished in Italy and are among the highest quality frames available in the world today. We also offer TruLife acrylic, the most advanced acrylic available - it virtually eliminates reflections, is scratch-resistant and repels dust.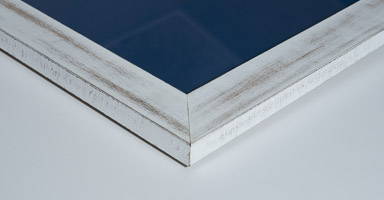 MUSEUM QUALITY (EVEN ON THE BACK)
For our facemounts, we go to the extreme step of using an expensive hardwood frame as the back floatmount frame (rather than a metal frame or cheaper composite wood), as our hardwood frames resist bending or bowing with changes in temperature and humidity. If we put this much care into the back of the photo that no one will ever see, you can rest assured we put even more love into the image itself.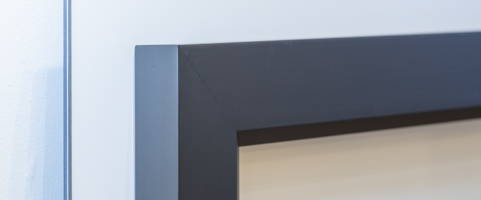 Our traditional photographic prints are printed on a museum quality archival baryta paper, which is rated to 200 years of longevity. Our acrylic facemounts are rated to be archival for 120 years and also feature high grade 95% UV blocking acrylic to prevent fading or color shifting from light exposure, and our matte aluminum prints are UV coated and are archival for over 100 years.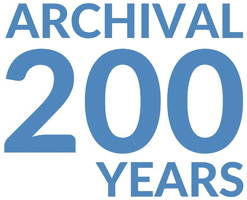 ---

---
WHAT OUR CUSTOMERS HAVE TO SAY

"I dropped by Pacific Coast Gallery, a really special place, one day as I was passing by and was awe struck by the imagery of Daydream. The colors are so vibrant that when I first observed the artwork I assumed it was backlit. The color literally pops off the image. I went back multiple times to the Gallery and each visit I would end up standing in front of this piece to admire its color, shadows, light and forms. Ultimately I acquired Daydream for our home, and am still captivated by the brilliant color and artistic eye of the photographer."  
Steve R.
Hermosa Beach, CA
"No one else could print a photo as big as I needed.
I have a huge wall, and I needed a huge image to fill it. So glad I found the MEGAs - my photo is a 3 by 9 foot triptych, and every inch of it is tack sharp.
People can't believe it when they see it - they get up close to inspect all of the barnacles on the pier. It is just insane."
Michael C.
Redondo Beach, CA
"My experience with Pacific Coast Gallery has been nothing short of exceptional.
The works that I chose were delivered in a timely manner and the framing was just as I ordered.
Perfect."
Elan S.
Waltham, MA
"We take great pride in designing our clients' homes with original, thoughtful and interesting pieces. Every project is a new canvas, and we start all over with the same intention. Matt's photography captures the beauty of nature, travel and the lifestyle of the globe with an artistic and reverential eye. His photography based on his community and travels are intelligent, creative and original.
Pacific Coast Gallery is easy to work with and there are myriad ways the photographs can be produced for your installation. They are so easy to work with and I enjoy sending clients in to see what captures their eye. This is a wonderful gallery and I highly recommend working with them on your next project."
Julie Gelsey, Interior Inspirations
Manhattan Beach, CA
"When we were in the early construction phase of building the Emory Proton Therapy Center, Provident Resources Group & Stantec Architecture reached out to Pacific Coast Gallery - we knew their series of ultra high resolution MEGAs could be printed at the wall-filling sizes we needed – some as long as 20 feet wide.
Working with Matt and Monica and Pacific Coast Gallery was a pleasure from start to finish. Matt even personally visited the construction site to get a feel for the space, and then we were presented with dozens of curated images to select from...
But beyond their high level of service and professionalism, what really matters is the finished result, and the installed photos are even more striking than we could have imagined. In fact, I was so blown away with the finished work that I even acquired a few of Matt's photos for my own home!"
Ashley Preisinger, Former President, Emory Proton Therapy Center
Atlanta, GA
"I have clients from Los Angeles to New York and Pacific Coast Gallery has a range of amazing, high quality images to suit my clients' wide range of tastes. I love everything from their cool 1970s beach photos to their super bright and sharp modern landscape photos to their FLOWs with a global (Peru, Morocco, China) flair. Their quality and attention to detail is beyond compare; my clients are always impressed by the sharpness of the prints and the high quality of the handcrafted framing."
Lauren Gregory, Dacha
West Hollywood, CA
STAY IN TOUCH ON SOCIAL MEDIA
---