He-man, outside Wild Wheels, late 70s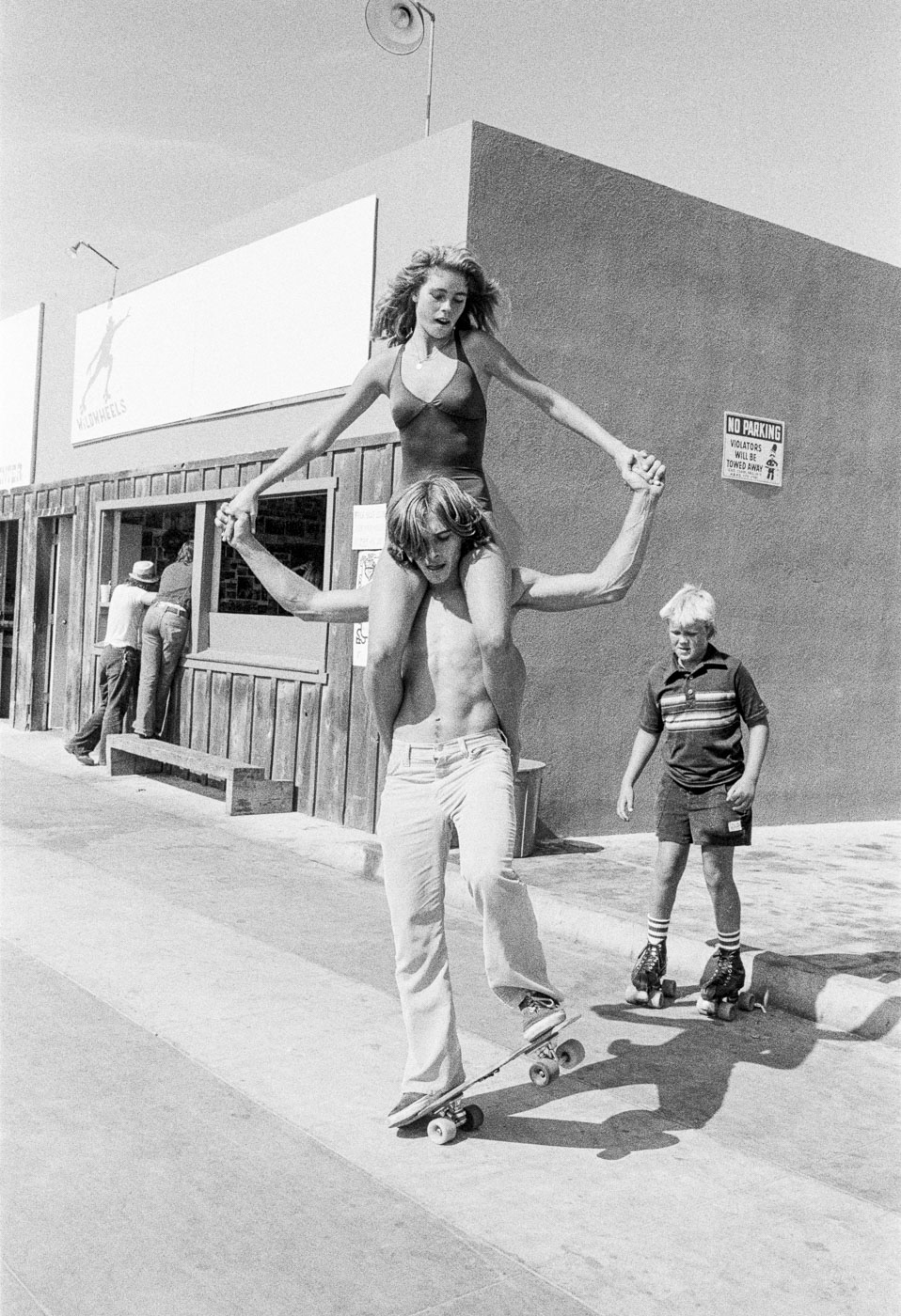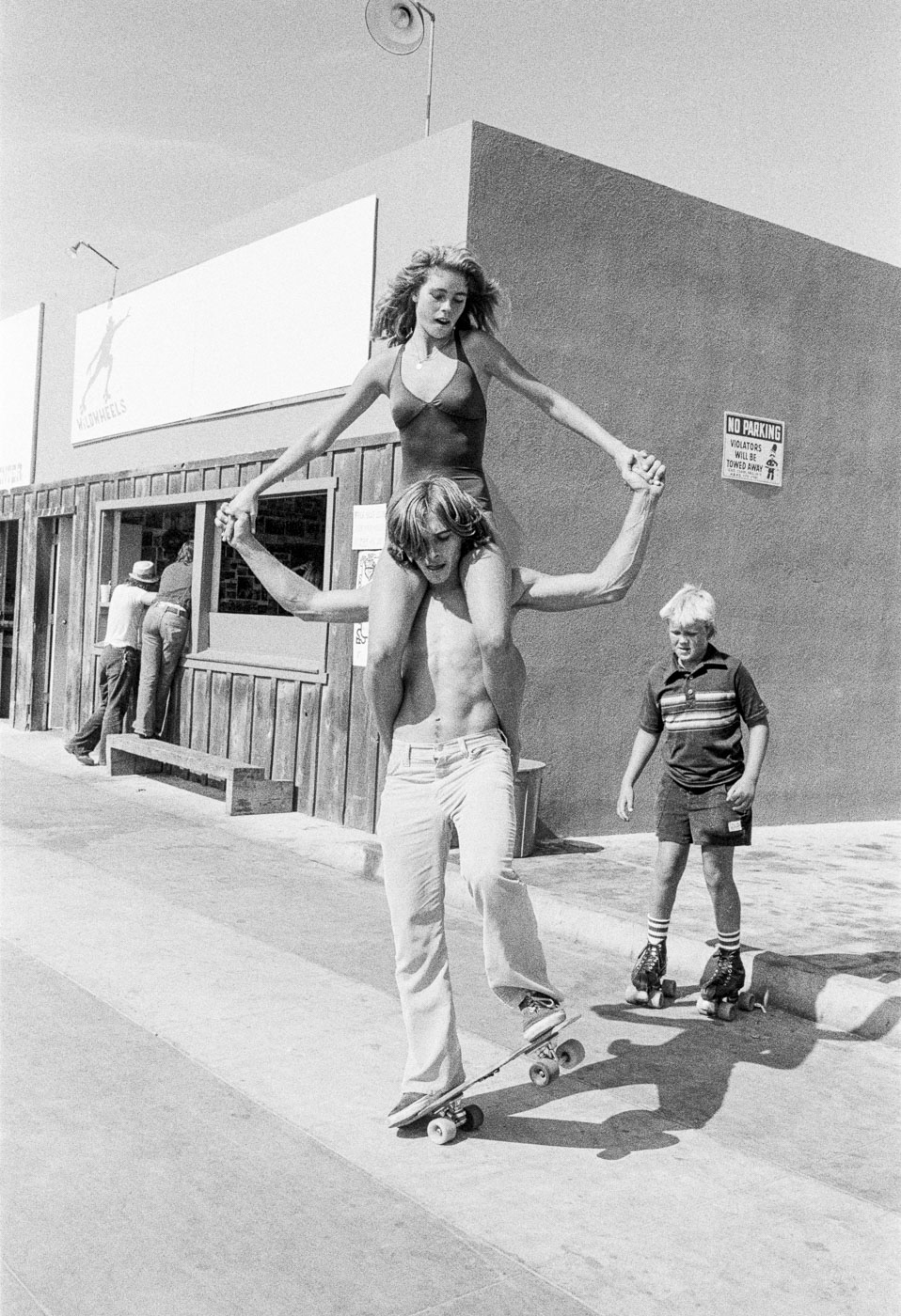 He-man, outside Wild Wheels, late 70s
All photos are printed on archival 310 GSM Ilford Galerie Gold Fiber Silk baryta photographic paper with pigment inks.
40x60 - limited edition of 10
30x45 - limited edition of 15
24x36 - limited edition of 25
13x20 - open edition (unsigned)
Framed photos are framed with a 3 inch white matte frame (other framing options are available by request), and acrylic (if shipped) or low glare UltraVue UV70 glass if picked up at the gallery. Photos can also be custom-ordered as acrylic facemounts. Please contact an art consultant (310-853-3564 or pacificcoastgallery@gmail.com) for custom orders, custom sizes, or for more information about any specific image.
From the artist:
My book "Sounds of Two Eyes Opening" hit the streets in November of 2014. Some of these images appear in that book, but many are unpublished photos that establish a new collection. It's impossible to declare any as "definitive" of a particular era. This is simply what I lived in the late 1970s and early 1980s. Obvious historical perspectives can be mundane, and sights unseen are often more interesting.
Hermosa Beach was the "Under-Dog Town" on which the media rarely focused its cameras. In the early 1960s (thanks to the Jan & Dean song) it gained notoriety as "Surf City" but by the mid-1970s that connection was lost (even though most of the iconic surf shops were still there). Thankfully, the town's post-bop jazz culture made it one of the staunchest holdouts of Beat sensibilities on the West Coast.
At the restless end of the 70s, the South Bay's just as restless surf/skate/art/music counterculture was in flux and had no choice but to move forward from post-Vietnam War depression and Disco complacency, and to do so with no glamorous expectations. For better or worse, we plodded ahead not caring who the hell believed in us or who the hell didn't.
These images are from a time when men were still stupid, women were still pretty, music was still making people do unthinkable things, skating on cement was still making folks wanna climb walls and fly, and a world of overlapping possibilities was still eluding the modern "experts" who thought they had some clever fix on what was really happening in life. But my grandmother—with the fewest words possible—taught me that the secret to life was to shut up, listen and pay attention to the stories happening all around us. It was just as valid to shut up, look, focus and let light hit film. No Hollywood scripts; no brass bands. Just an invocation of author John Steinbeck's ideal of opening an eyeful of pages to let in an earful of tales.